Hello cuties, today I will be reviewing another deco phone case for you guys! This time it will be from the lovely store
The60sCloset
! The shop is based in Vietnam! Let's get started!
The case I got is this custom Sailor Mars case! Originally I wanted a similar version to this case but with just Serena chibi!
but sadly she didn't have Serena in stock so I chose Sailor Mars, also she asked if I wanted a regular case or a melting one and I chose the melting one! I kind of regret choosing the melting one....lol I'll tell you why later! Nothing wrong with the case, it was just my personal opinion!
I still adore this case regardless! It's super cute and very well made! They were glued very tightly and it didn't feel like I can easily break it.
As you can see this case is suppper easily to slide on because you can take off the bottom! I made this to show you how it works! This was one of the reason why I chose this case, I've had many deco cases before and I've always find it very hard to take off the case because I'm always so afraid to be rough on it and possibly break it! Having this easy slide off case was a relief for me because I can just slip it right off and I think the melting case is super adorable on it's own too. I've seen many people have the melting case and always wanted one!! BUT this is also the downside of having this case. It slips off a little TOO easily. Lol It feels very loose and possibly can just slip off. Also I don't like the power button area on the case. The area was way too deep I couldn't press the button to put my phone to sleep. It was kind of annoying. I tried to press it and the bottom of the case kept slipping off because my finger couldn't press the button...............
There is absolutely nothing wrong with the deco itself. It was just the base case that was my problem. I love this case either way. I think she did an amazing job at assembling it. It's very secure and I think they're so adorable and high quality!
Sailor Mars even had glitter in her hair! I just love the decos she added to my case. I love coffee, I love floral and I absolutely love sweets! Everything was so cute and I really do adore this case! I really do suggest you choose a regular base case because I do not like this melting one! Lol sadly.
They're so high quality and so lovely. I love the color combo she had for this case! I really do wish it was Serena instead but it's okay! Sailor Mars is awesome too!!
Really really cute! I love how she assembled the decos on the case! It's very balanced and I really adore the colors! Again choose a regular base case instead of the melting one! Lol Other than that this case is perfect and I love it.
The quality is great! The decos look very high end and they're very soft and they don't look cheap at all. The pricing is very very nice too! I don't think it's expensive I think it's actually really cheap for these kind of deco cases! I've seen ones that are sooooo expensive and they look so plain!
I think this etsy store is really nice because it has such unique decos! They even have a FREE and Attack on Titan themed cases and I freaking want them too! Lol they are always open to custom made ones, you just have to message her and work it out! She's super sweet and she'll answer all your questions! You should definitely check out her shop! I love it.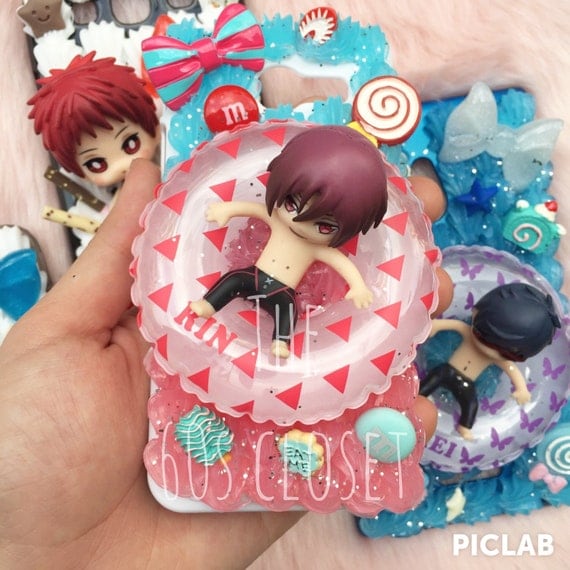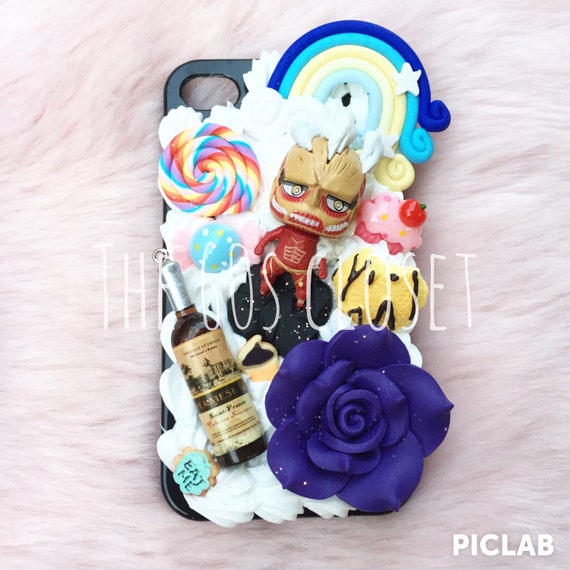 ♡
Shop:
https://www.etsy.com/shop/the60scloset
♡
Instagram:
instagram.com/the60scloset
♡
Kik:
the60scloset
Labels: deco case, phone case, review, sponsored, the60scloset
→ Posted by : Serena Lin
1 Comments